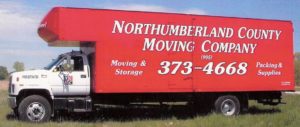 Commercial Moving Services
Relocating your office, workshop, or large-scale business? We can help. With our vast experience in all types of business moving services, Northumberland County Moving Company provides peace of mind that your business will be relocated in a timely, professional manner. Our trained movers, drivers, and staff, are experts in everything from packing and relocating professional offices and retail stores, to medical offices and educational facilities. Call us today to schedule a free, no obligation estimate!
Residential Moving Services
Exceeding Expectations to provide professional residential moving services every time! Our seasoned staff are the perfect addition to your move team. Whether your moving from a small apartment or large family farmhouse, short distance move or a large long-distance move, our team have the skills and abilities to tackle any job. With our free, no obligation in-home estimate, you can rest easy knowing that our skilled relocation specialists will be able to properly prepare you for the journey to your new home. Northumberland County Moving Company puts extra care into all moves to ensure clients are happy and excited about the final phase of their new life journey. Customer services will always be a top priority.